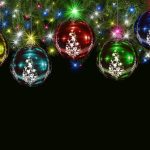 It's the holiday season. Time for fruit cake, presents and visiting with family and loved ones. It's also time for some sweet financial spreadsheets for your beer business.
In this post, we'll share 5 Financial Ornaments for your tree. OK, so you can't actually hang these on the tree, but you can hang some serious profits on your income statement when you put these tools to use in your beer business.
Present #1: The 80/20 Analysis Template
80/20 Analysis is nothing new. Everyone knows it's a powerful tool to identify inefficiencies in your business so that you can make improvements. However, chances are you aren't using 80/20 on a regular basis in your beer business.
Do your income statement a favor and download this  80-20-Analysis-Template. Results are guaranteed – the 80/20 rule will hold true in your business. It's up to you to identify the Financial problems using 80/20, then put in a solution so that you can increase profits and put more cash in the bank.
Cha-ching. Thank you Vilfredo Pareto!
Present #2 Template to Build your Daily Wholesaler Numbers
The most important thing is remembering the most important thing. Learn how to set up a daily snapshot of your most important numbers, so you won't forget.  Get the guide here: How to Build Your Daily Numbers.  Your income statement will thank you.
Present #3 The SKU Guide to Manage Beer Inventory
SKU Proliferation got you down? Fear not, the SKU guide can help you regain control over your inventory. Learn the Big Three of Portfolio management with The SKU Guide.
Present #4 The Data Management Checklist for Distributors
Business data is business knowledge. Are you doing enough to keep your data clean and fresh?  Safeguard your business knowledge with the Data Management Checklist. It will only take you a few minutes to save a few decades worth of business intel. No pressure.
Present #5 A Short Guide: How to Increase Beer Business Value
Learn to measure and improve business value with this short guide – How to Increase Business Value.  Cash flow and profit are for today, but business value is forever. Take five minutes and learn how to protect forever.
There you have it, 5 Financial Ornaments for this Holiday Season. Think of these as presents for your income statement.
Wishing you and yours a happy, healthy and profitable Holiday Season!