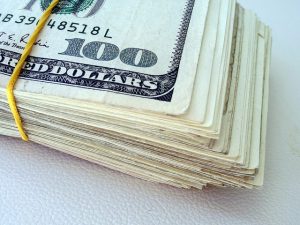 Traditional accounting measures the profit and loss of your entire business – the performance of the company at a division or department level. Cost accounting, on the other hand, gets down and dirty and measures the profit and loss of specific business activities.
Financial accounting is the 30,000 foot view of the organization. It answers the questions: Did you make any money? What do you have for assets, liabilities and equity?  Cost accounting looks at the organization at ground level. It looks at the details of the company – what does it cost to service an account, deliver a case of beer, or drive 30 miles to repair a cooler. Cost accounting measures the cost of doing business in a scientific manner.
The summer between my sophomore and junior year in college I lived off campus and took a few accounting courses. I learned two things that summer: 1) when I applied myself to an accounting course (free of the distractions of college life) I actually did very good on the tests, this was a revelation, 2) I applied myself to cost accounting and I fell in love.
Financial accounting is great, but you can only go so far with the high level results of the business.  You need to get down in the weeds and the nitty gritty to see what's going on. You need to get your hands dirty and see where you're making money, and where you're losing money. Cost accounting provides a means to find these answers.
In its simplest form, cost accounting shows you whether you're making money or losing money on a product, service, customer, market, or employee. A simple cost accounting program can identify the things you do that make money, and things you do that lose money. And we all do both in our distribution business. 
Cost accounting is the key to unlocking profitability for your company. It will give you the data and insight needed on the details of your business to make better decisions. Who knows, you might just fall in love, too.