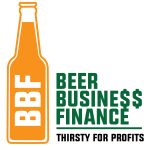 Everyone hates taxes. In this episodes we'll show you how to hate them a little less by reducing your property tax bill.
Beer distributors have big warehouses and big property tax bills. The tax rate and assessment determine the amount of your bill. Sometimes the rate goes up and the assessment goes down, or vice versa. But one thing doesn't change – your property tax bill always goes up.
Listen to the podcast, follow the steps, and reduce your tax bill. Your income statement will thank you.
Podcast: Play in new window | Download