Each month, NBWA chief economist Lester Jones publishes the the Beer Purchasers' Index.
The report is chock full of beer industry trends, data, and valuable insights for beer wholesalers.
Here's a sampling of the highlights:
The chart below shows which segments are growing or declining. For this time period, Imports, Craft, and Premium Lights are up. Seltzers, FMBs, and Cider are on the decline.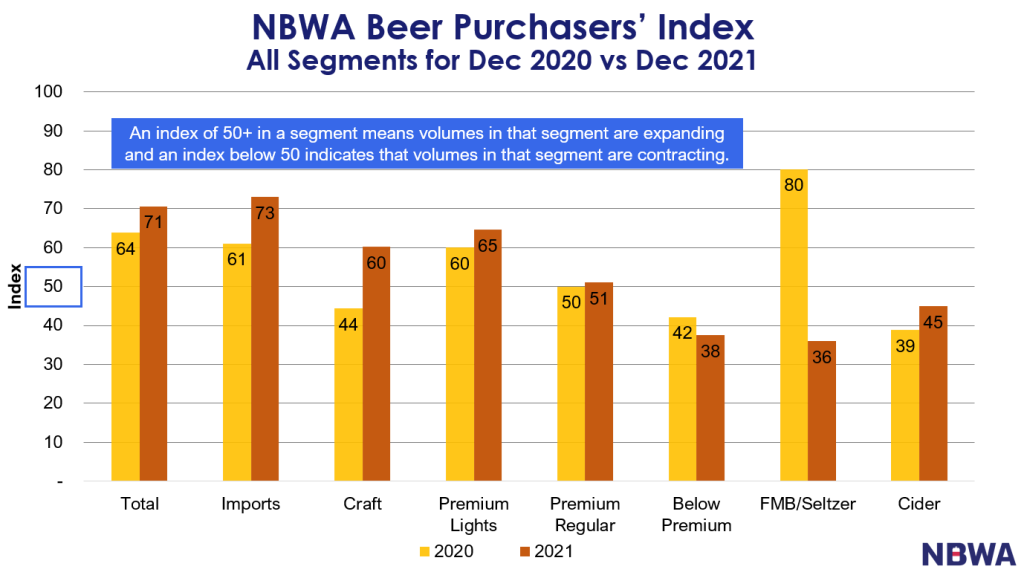 The next chart highlights segments of inventory that may be "at risk" of going out of code. Use this information when planning the frequency of your inventory counts.
Want to learn more about the Beer Industry Update or Beer Purchasers' Index? Check out the resources below.
Resources